Maagan Eden Rooms: A perfect family vacation on the shores of the Sea of Galilee
How many times have you dreamed of a luxurious vacation in a peaceful, pleasant and relaxed rural atmosphere facing the Sea of Galilee? Maagan Eden Holiday Village invites you to fulfill your dream and enjoy perfect accommodation in 148 spacious and well-maintained rooms that include furnishing and accessories that will pamper you: comfortable beds; kitchenette with kettle, microwave and refrigerator as well as coffee, tea and sugar; exit to a patio or balcony and private lawn; table with chairs, sofa, armchair, wardrobe, a well-equipped bathroom and more.
Come to Maagan Eden and prepare to start your morning in one of the rooms of the Holiday Village – suitable for couples and families – and guarantee yourself a vacation in an exhilarating atmosphere facing the Sea of Galilee.
Premium rooms are suitable for family accommodation of a couple with 2 - 3 children (under the age of 18). You can choose from three identical room types, each with different views over the landscape: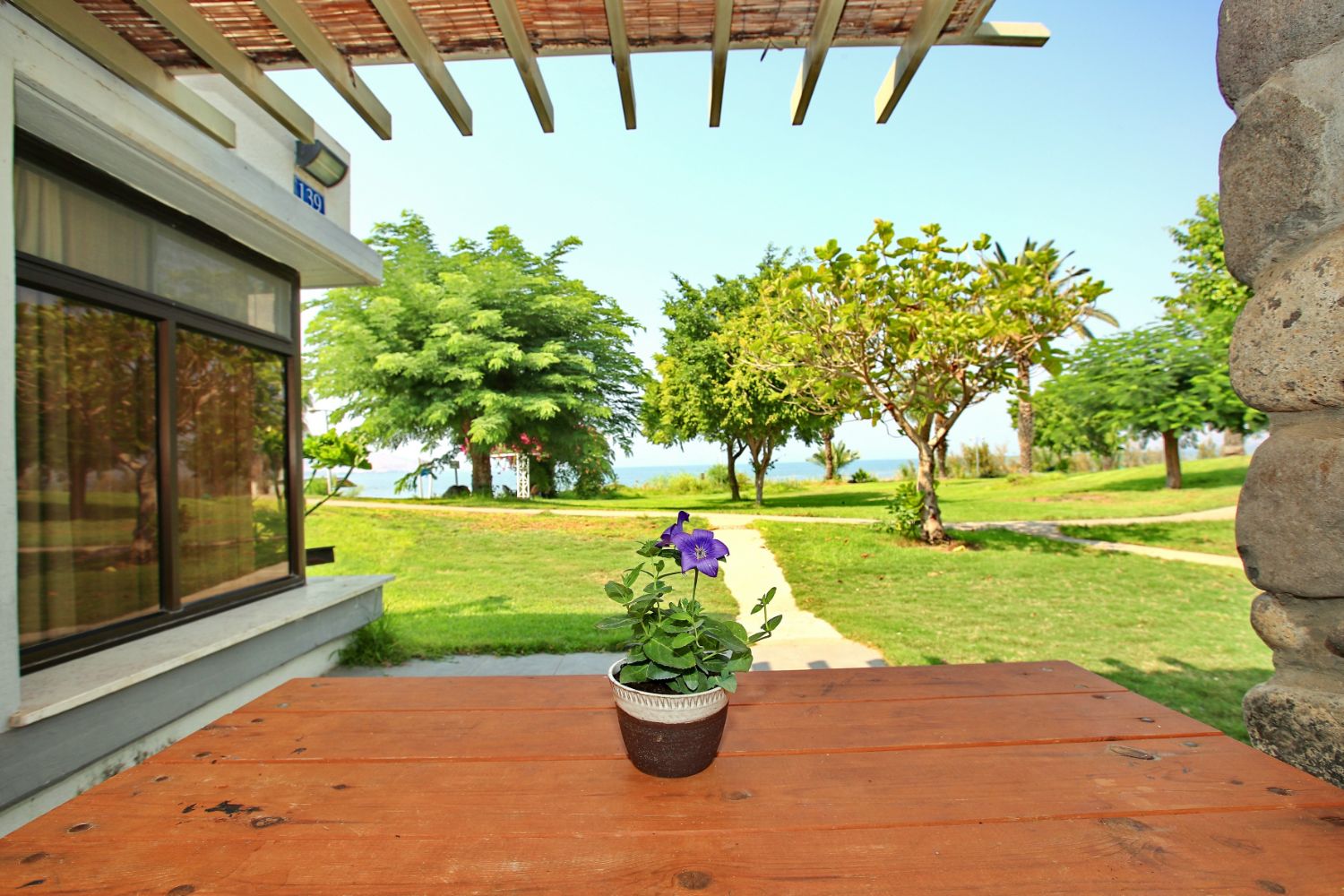 Lake Front
Rooms located in the first row from the beach and facing the Sea of Galilee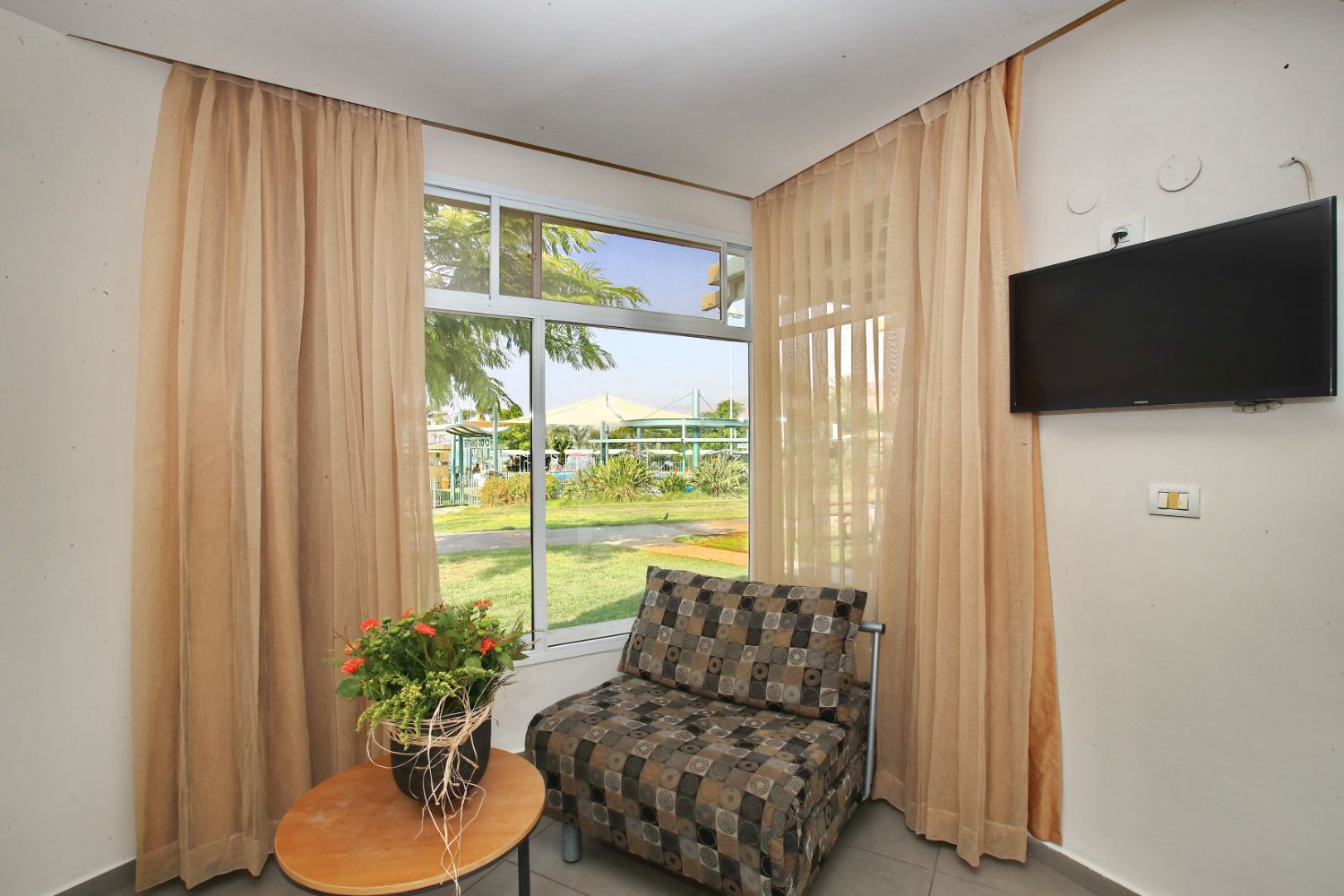 Pool Front
Rooms located in the first row from the Swimming Pool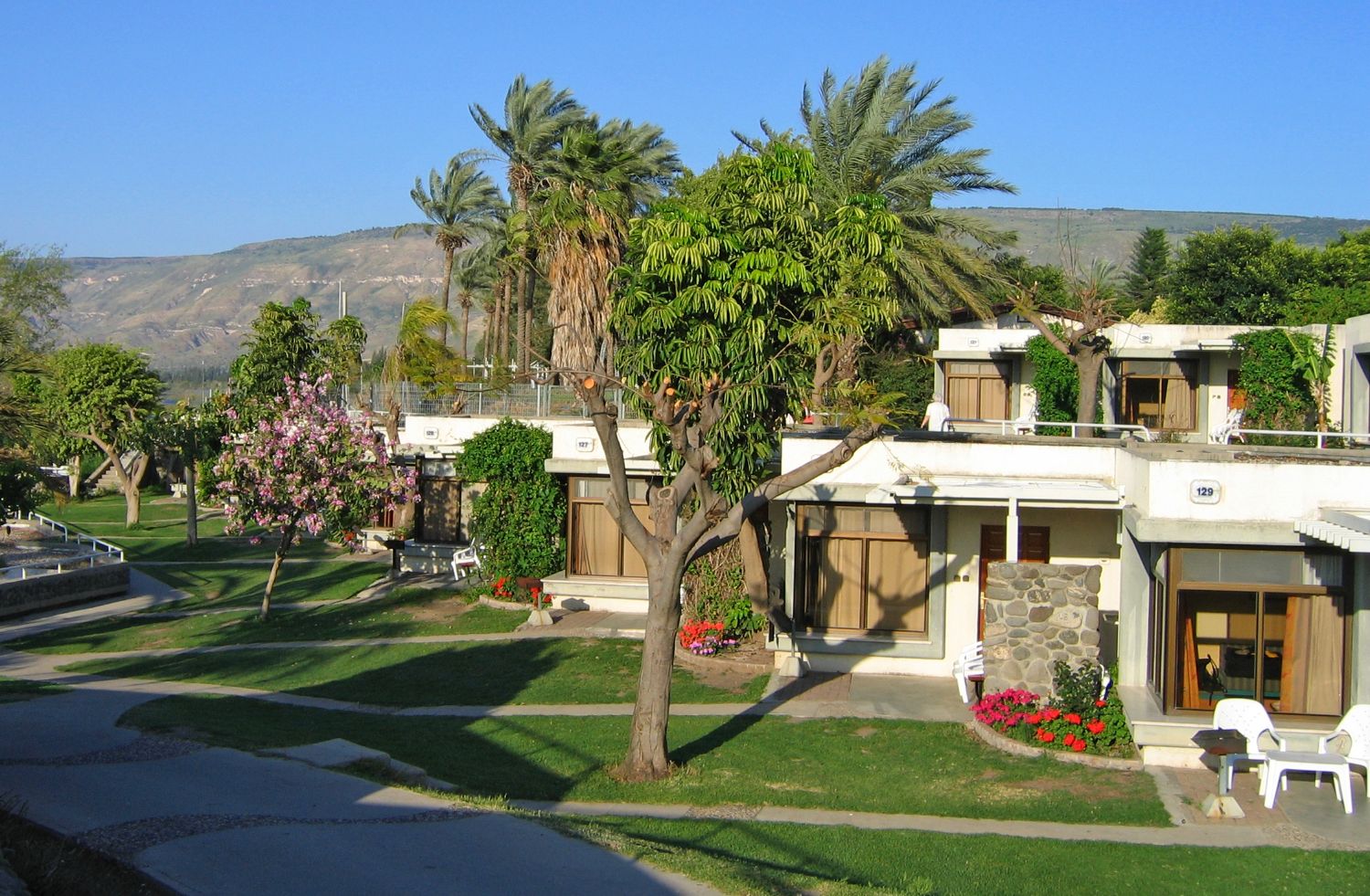 Premium 200
- Rooms located in the second row from the beach
All Premium rooms are designed as luxurious and spacious single-storey stone structures with modern furnishings for parents and children:
Bed linen and towels are available in the rooms according to the number of guests in the unit.
there are no eating and cooking utensils
In the Holiday Village there are family units that are accessible in accordance with the newest standard:
Disabled rooms 108 + 109 – Room size: 35 sq.m.
Width of doors and main entrance: 90 cm.
Dimensions of the Baby Crib – width: 94 cm.; length: 80 cm.; height: 60 cm.
Before making your reservation it is recommended to read the booking conditions – which include restrictions and procedures – guest cancellation fee policy, and a map of the Holiday Village.
Important: 0% VAT will apply to a tourist with a foreign passport who received a B2, B3 or a B4 visa when entering Israel and will present his passport and the appended visa to be photocopied when checking-in, as required by law.
A guest who does not have these two documents will pay VAT in accordance with law.
A guest who has both a foreign passport and an Israeli passport – will be required to pay VAT.
All of the above applies to adults as well as to children.