Family Rooms
112 Family Units
Apartments that were designed specifically for Israeli family vacations, built on a stunning architectural complex, overlooking the Sea of Galilee, the Golan and Galilee; can accommodate families with 2-3 children.
Each family unit includes:
A parents bedroom, living room with sofa-beds for 2-3 children or youths.
Bathroom, air conditioner, television with cable, phone, and hair dryers.
The family units have kitchenette with microwave, electric kettle, electric burner and refridgerator. There is a BarBque outside the unit, on the porch.
We do not provide any eating or cooking utensils.
Cable Channels
Air Conditioning
Balcony
Coffee & Tea Kit
Bathroom
Micro
Living Room
TV
Telephone
More on the subject Rooms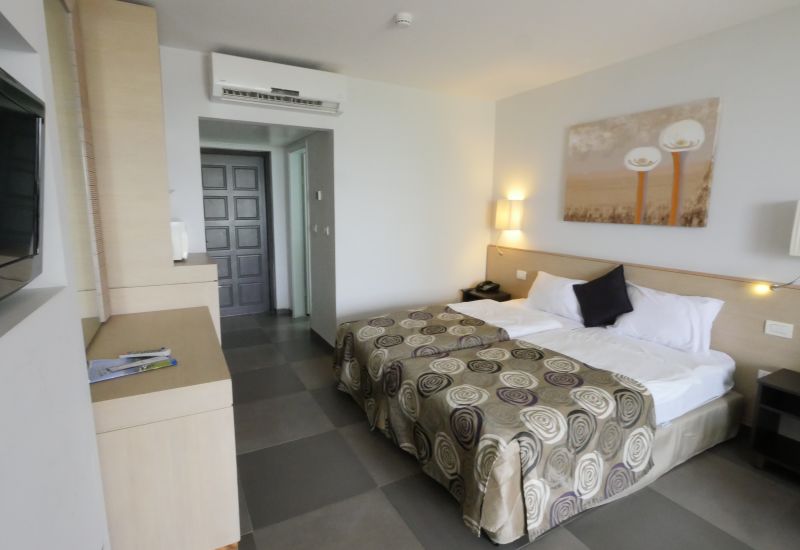 36 beautiful Double rooms: In a two level building, Suitable for a couple or a couple with one child only (child under age 12). Each room includes: A bathroom, air conditioner, television with cable, phone and hair dryers. small refrigerator and electric kettle. with balcony.
More